Rare and epic drops incoming...
SEASONALS
LAST UPDATED March 08 - 2023
Pixelated Pilsner
Czech Premium Lager
A classic Czech Pilsner made with a Saaz and a touch of Lemon Drop. Using imported Czech malt from Prostejov Malting located in the town of Prostejov, this beer is full of flavor and crisp yet approachable.

IPA JAM
WINE AND BEYOND EXCLUSIVE
Double Kveik Hazy IPA
RAZZEL DAZZEL!
This pumped up hazy IPA is pack with tropical pineapple aroma and flavor coming from an amazing starting line up of hops including:  CITRA, LOTUS, GALAXY, IDAHO 7 and EL DORADO.
Backed up by a fruity ester forward Kveik yeast strain.
Its double dry hopped and ready to dunk.
Boomshakalaka!
IN ANOTHER CASTLE- BOSS MONSTER EDITION
IMPERIAL PEACH MANGO MILKSHAKE IPA
From the depths of the hop fields in R'lyeh comes a beast so mind bendingly otherworldly , it can only be described as Yum'lin Gulpi. This creature is composed of a mango for a head and peaches for arms and body made of wonderful hops! How will our hero fair against such a fearsome beast! 
This imperial reimagining of our award winning and best selling "In Another Castle" takes everything you love about that beer and cranks it up to 11! Expect insane amounts of peach and mango backed up by a selection of amazingly fruity hops. Notes of pine, candied mango, peach and sweet tropical fruit on the nose with a pillowy New England style body. The sweet fruit flavors are balanced out with a clean hop bitterness make this a deadly encounter.
YEAST:
AEB NEW E
HOPS:
Hallertau Solero, HBC 630, Amarillo, Citra
MALT:
3d Malting 2row, Flaked Oats, Flaked Wheat, Flaked Rye, Unmalted Wheat
ADJUNCTS:
Alphonso Mango, White Peach, Lactose
FTL
A light refreshing lager coming at you at lightspeed! Backed up by a touch of Australian galaxy hops, this unique take on super crushable style is (star)bound to be a summer pleaser!
YEAST:
Lutra
HOPS:
Galaxy
MALT:
3d Malting 2row
ADJUNCTS:
None
Proxy Cerveza
LIME CERVEZA
We have a long going relationship with 3 Amigos Restaurant in Edmonton. Our families have known each other for well over 20 years now. So when we had the opportunity to make a beer with them we jumped at the chance. 
3 Amigos restaurant was the first authentic Mexican restaurant in Edmonton (at least that we knew of), so it an honor to make a beer with the OGs of Mexican food in YEG. 
This beer is a crushable zesty lime Cerveza, made to be enjoyed with Mexican cuisine. Any where you could you an extra zing of lime this beer is there for you!  Head on down to 3 Amigos in the South Side of Edmonton (4035 106 St NW) to try it alongside amazing Tacos al Pastor,  Ceviche or some Birria. It will have you asking for "mas" in no time flat!  
YEAST:
Lutra
HOPS:
Helios
MALT:
3d Malting 2 Row, Munich, Corn
ADJUNCTS:
Limes
Goses and Goblins v4 - Leisure Suit Cherry
Cherry Vanilla Sour
Back from a major (sour) dry spell, our beloved Gose is back and looking for love! Expect notes of passionate cherry and with a light undercover note of vanilla to add a touch of sexy sweetness.
YEAST:
US-05, Lacto
HOPS:
Helios
MALT:
3d Malting 2 row
ADJUNCTS:
Cherries and Vanilla
Brew Squared 3 
Black Coffee Cream Ale
From the darkness from the depths of space, comes a take on our classics like no other. A black cream ale dosed with cold brew coffee to both smooth and quenching all at the same time. Its like our two favorite fluids in one... 
YEAST:
US-05
HOPS:
Helios
MALT:
3d Malting 2 row, Corn, Crafa 2, Oats
ADJUNCTS:
Coffee!
Fireflower
Hot Pepper Hefeweizen
A well known classic here at Analog. Big hits of banana's fruity peppers, and a kind lingering spice that feel spicy after a pint not a sip. 
YEAST:
Omega Bananaza
HOPS:
Cluster
MALT:
3d Malting 2 row, Wheat, Oats
ADJUNCTS:
Lots of hot peppers
Dry as Bones
Dry Hopped Brut Ale
WIth a clean hit of New Zeland Hops, this beer should have hints of tropical stone fruit and crisp orchard fruit, with a clean floral finish. Easy drinking and refresh, this beer goes down way too easy!
YEAST:
US-05
HOPS:
Nelson Sauvin, Motueka, Pacific Sunrise, and Riwaka
MALT:
3d Malting 2 Row
ADJUNCTS:
Alpha Amylase Enzyme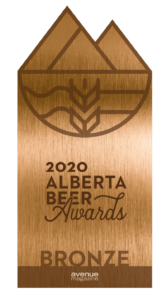 Goses And Goblins v5
Mango Lassi Sour
YEAST:
US-05 + Lacto
HOPS:
Solero
MALT:
2 Row
ADJUNCTS:
Mangoes and Vanilla

Kaleidoscope
Blood Orange Terpene Crispr Hefeweizen
YEAST:
Omega Bananza 
HOPS:
Lumberjack (BC HOPS CO EXCLUSIVE)
MALT:
WHEAT, 3d MALTING 2 ROW
ADJUNCTS:
BLUEBERRY TERPENES, FREEZE DRIED SUPER CONCENTRATED BLOOD ORANGE

Goses and Goblins v6
PINEAPPLE GOSE
YEAST:
US-05
HOPS:
MALT:
2 row
ADJUNCTS:
PINEAPPLE

High Score Haze
V1 - Sky Jouster's Jest
Place Holder
YEAST:
New - E + AEB Necter
HOPS:
Lotus Salvo, Lotus LE, XP HS 17701, Citra, Solero, Idaho 7
MALT:
Rahr 2 Row, Honey Malt, Flaked Oats, Flaked Wheat, Wheat, Toasted Wheat, Carapils
ADJUNCTS: