Rare and epic drops incoming...
SEASONALS
LAST UPDATED March 08 - 2023
Pixelated Pilsner
Czech Premium Lager
A classic Czech Pilsner made with a Saaz and a touch of Lemon Drop. Using imported Czech malt from Prostejov Malting located in the town of Prostejov, this beer is full of flavor and crisp yet approachable.

FTL
A light refreshing lager coming at you at lightspeed! Backed up by a touch of Australian galaxy hops, this unique take on super crushable style is (star)bound to be a summer pleaser!
YEAST:
Lutra
HOPS:
Galaxy
MALT:
3d Malting 2row
ADJUNCTS:
None
Proxy Cerveza
LIME CERVEZA
We have a long going relationship with 3 Amigos Restaurant in Edmonton. Our families have known each other for well over 20 years now. So when we had the opportunity to make a beer with them we jumped at the chance. 
3 Amigos restaurant was the first authentic Mexican restaurant in Edmonton (at least that we knew of), so it an honor to make a beer with the OGs of Mexican food in YEG. 
This beer is a crushable zesty lime Cerveza, made to be enjoyed with Mexican cuisine. Any where you could you an extra zing of lime this beer is there for you!  Head on down to 3 Amigos in the South Side of Edmonton (4035 106 St NW) to try it alongside amazing Tacos al Pastor,  Ceviche or some Birria. It will have you asking for "mas" in no time flat!  
YEAST:
Lutra
HOPS:
Helios
MALT:
3d Malting 2 Row, Munich, Corn
ADJUNCTS:
Limes
Brew Squared 3 
Black Coffee Cream Ale
From the darkness from the depths of space, comes a take on our classics like no other. A black cream ale dosed with cold brew coffee to both smooth and quenching all at the same time. Its like our two favorite fluids in one... 
YEAST:
US-05
HOPS:
Helios
MALT:
3d Malting 2 row, Corn, Crafa 2, Oats
ADJUNCTS:
Coffee!
Fireflower
Hot Pepper Hefeweizen
A well known classic here at Analog. Big hits of banana's fruity peppers, and a kind lingering spice that feel spicy after a pint not a sip. 
YEAST:
Omega Bananaza
HOPS:
Cluster
MALT:
3d Malting 2 row, Wheat, Oats
ADJUNCTS:
Lots of hot peppers
Dry as Bones
Dry Hopped Brut Ale
WIth a clean hit of New Zeland Hops, this beer should have hints of tropical stone fruit and crisp orchard fruit, with a clean floral finish. Easy drinking and refresh, this beer goes down way too easy!
YEAST:
US-05
HOPS:
Nelson Sauvin, Motueka, Pacific Sunrise, and Riwaka
MALT:
3d Malting 2 Row
ADJUNCTS:
Alpha Amylase Enzyme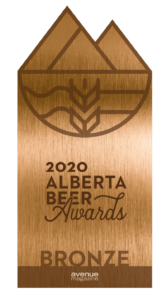 Goses And Goblins v5
Mango Lassi Sour
Full of character and decedent this, this gose is full of rich mango flavor and a touch of vanilla that makes it a true surprise treat!
YEAST:
US-05 + AEB Sour Pitch
HOPS:
Solero
MALT:
2 Row
ADJUNCTS:
Mangoes and Vanilla

Kaleidoscope
Blood Orange Terpene Crispr Hefeweizen
YEAST:
Omega Bananza 
HOPS:
Lumberjack (BC HOPS CO EXCLUSIVE)
MALT:
WHEAT, 3d MALTING 2 ROW
ADJUNCTS:
BLUEBERRY TERPENES, FREEZE DRIED SUPER CONCENTRATED BLOOD ORANGE

Goses and Goblins v6
PINEAPPLE GOSE
Clean and crisp, with the right amount of salinity. This gose is easy drinking and crushable.  
YEAST:
US-05 + Lacto
HOPS:
Sequoia
MALT:
2 row
ADJUNCTS:
PINEAPPLE

Pokehop
9 Hop Hybrid IPA
This unique IPA is a combination of a hazy IPA with clean bitterness and malt bill of a West Coast, and of course a pile of fun unique NEIPA hops!
YEAST:
AEB New-E
HOPS:
EXP: 17701, EXP:13459, Solero, Lotus, Talus, Citra, Bravo, HBC-431, Idaho 7
MALT:
Pale Ale Malt, Wheat Malt, Oat Malt, Chit Malt, Honey Malt, Carafa 2
ADJUNCTS:

In Another Castle - Deeper Forest
Blueberry Milkshake IPA
Placeholder
YEAST:
Us-05
HOPS:
HBC - 1019, Mosiac,
MALT:
Pale Ale Malt, Wheat Malt
ADJUNCTS: