Analog Beer is lawful good, ability score +2.
We focus on making deliciously easy-drinking sessionable beers. As Beer Advocate defines it, a sessionable beer allows the beer drinker to "have multiple beers, within a reasonable time period or session, without overwhelming the senses or reaching inappropriate levels of intoxication."
Looking for something with a custom taste? Do you have a special event coming up, or are you a restaurateur that needs the perfect ale to pair with your finely-crafted dish?
We do contract brewing.
Ready Paler Two
Session IPA
Refreshing and approachable, this session IPA is clean and citrusy with a dry finish. Pack with Citra, Mosiac, El Dorado and Simcoe this beer is hop forward without being bitter. Expect citrusy and tropical notes, with a classic West Coast IPA clean finish.
Winner of the Best Session IPA in Canada at the Canadian Brewing Awards 2022 in Calgary!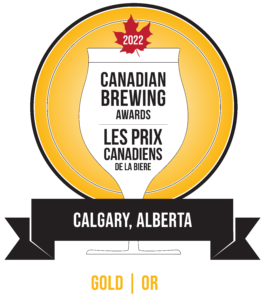 The Hive Bomber
Honey American Wheat Ale
An easy-drinking American Wheat Ale with piles of character. The Hive Bomber uses exclusively single origin farmed barley for its malt bill coming from local run Albertan barley farms. The honey is locally sourced from a small family apiary just outside of Edmonton. Expect a clean, bright beer with a slight honey character that has a dry finish not expected from a honey beer.
In Another Castle
Peach Mango Milkshake IPA
Loads of fresh fruit paired with fruit forward hops that give this beer tons of character while still maintaining a dry finish. Our take on a milkshake IPA is to have that dry finish and not come off as cloyingly sweet like other milkshake IPAs. At its core this beer is still an NEIPA and like such it still has a bitter character, but not overly so.
YEAST:
US-SO5
HOPS:
Citra, Mosiac, and Simcoe
MALT:
3d Malting 2row, Flaked Oats, Flaked Wheat, 
ADJUNCTS:
Alphonso Mango, Lactose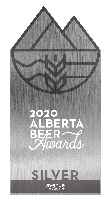 Power Up Porter
Vanilla Session Porter
This porter has a coffee or light chocolate flavour that is enhanced by the light character of imported Madagascar Vanilla. It still has a light body that makes it something you could have a few of in a night.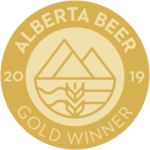 Retro Styles
Pre-prohibition Style Cream Ale
A North American Classic, this style of easy drinking "dad beer" is known for its clean easy drinking character and slighty hoppy character with a touch of corn. Truly the king of lawn mowing beers.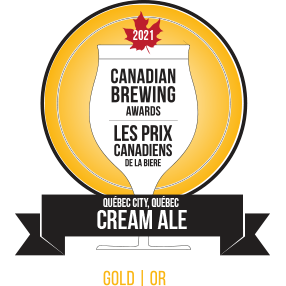 Loot Box Hops
West Coast IPA
Our rotationally hopped west coast IPA, constantly evolving and changing. You never know what is going to come up next for this series. We are always on the look out of new and interesting hops to feature here!
IT ALWAYS STARTS IN A TAVERN
Pub Amber Ale
All the best adventures start/end in taverns, so we made a beer for those occasions. It pairs perfect with so many types of pub food with its rich body and touch of rye malt. 
High Score Haze
V1 - Sky Jouster's Jest
Place Holder
YEAST:
New - E + AEB Necter
HOPS:
Lotus Salvo, Lotus LE, XP HS 17701, Citra, Solero, Idaho 7
MALT:
Rahr 2 Row, Honey Malt, Flaked Oats, Flaked Wheat, Wheat, Toasted Wheat, Carapils